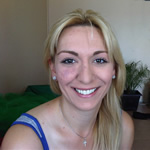 Receive help with all areas of your life: romantic, spiritual, financial, career, health and more. The San Diego Psychic has been helping clients for over 25 years in Pacific Beach and across San Diego county.
The San Diego Psychic provides tarot and psychic readings to clients in person and over the phone. Call us at 858-272-8141 to schedule an appointment.
First time clients get 25% off their first visit to our office.
Videos About Psychic Readings
Watch more videos by The San Diego Psychic.